So here we are just 3 days away from The British 10k and I'm starting to taper my running and general gym work now and it's so weird! I feel like I have all this time on my hands…I'm excited and very nervous about the race, it's something I seem to be putting pressure on myself to do better than I did last year. So my weigh in today shows that I am maintaining at the moment, I'm ok with that this week but the last half of the year I want to push. I really want to push it down and that is going to mean getting really serious about my nutrition and keeping my fitness levels up. I love lifting that won't stop and I'll keep running because I kinda love that too. I want to mix in some swimming and biking too. I'm excited about this race and excited about the second half of 2012.
So the week before a 10k is all about preparation and I learnt some lessons last year about preparation and about what to do on the day and I thought I would share them with you in order to jog my memory too! All of this stuff is completely relevant for half marathons and marathons.
The Week Before Tapering 
Get some sleep. The night before the last race I needed two glasses of Pinot to calm my nerves and I got to bed far too late given that I had to be up early the next day. I stay outside of London and it takes around an hour to get in to the city. I have to be in the city by 8am. The night before the race you are unlikely to sleep much so make sure for the 3 or 4 days before you get an early night. I started going to bed earlier on Tuesday so that I feel rested.
Stop Training. It seems really counter intuitive, if you want to cram those extra sessions consider not doing it at least 4 days before. Your muscles are important and they need rest, you've probably been training pretty hard and even if you haven't your legs will end up being not at their best if you run too close to the race. You know your body and there is no one size fits all advice but I know for me that I give myself 5 days of leg rest. That doesn't mean I sit down, I still do active recovery things like Pilates, body balance and yoga are good, boxing is good too. Keep fitness levels high but rest those legs. Muscles can take days to fully recover from a big workout. Ever had the scale jump up after big workout? It's your muscles filling with water to repair the tiny tears and stresses that that big workout has caused. It's natural and normal but it takes time (and drinking lots of water) to correct it. Letting your muscles rest helps and  you want them in the best repaired state before the big race. You might feel a bit sluggish and such during this time and this article will explain why.
Start Increasing Your Carbs. I find with a 10k I don't have to do this too much and being Paleo obviously means that the usual carbo loading stuff is out for me.  I did however find some really useful information on unprocessed food for runners on pinterest though and so I'm going with Steak and Sweet Potato for my night before meal, banana and almond butter the morning of the race.
I don't drink coffee, eat Quinoa, yogurt, or beans but the beef, bananas, eggs, sweet potatoes, almond butter, and berries all sound amazing. I can totally get on that train.  So I'll mix it up over the night before and the morning of the race. I struggle to eat early and I struggle to exercise soon after I eat so I have to get the balance right. I have some energy beans as well just to help me along through the race, they are the tastiest things…I know. Not Paleo I know, what can I say. I don't mind a bit of sugar, but I just can't imagine eating a tonne of pasta or bread again.
 Hydrate. Drink that water ladies and gents, especially if you are usually pretty rubbish at it. I am terribly rubbish at it, some days I get to mid afternoon and realise that I have either had nothing to drink or I've only drunk flavoured drinks. It's crap it really is. So I got myself a 1 litre bobble bottle and I've chugged back many of them over the last few days. I realised I only need to drink two or three bottles a day which is ideal for me. Breaks it down in to something manageable anyway.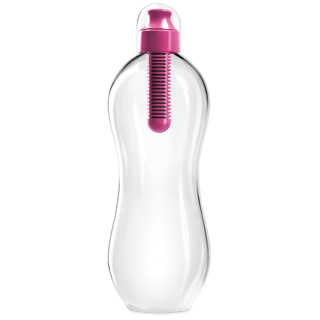 Knowing that I under drink far too often I've pushed it to closer to 3 bottles a day rather than 2. Last year I was dehydrated and I drank a fair bit on the way round which left me at 7k feeling sick. I want to hydrate better before this time and drink less while I'm running so that I don't feel sick. You have to drink a bit with the Jelly Beans but all will be fine I'm sure. I know my water limits now!
Nothing New. Don't do anything new that could cause digestive problems, could cause any kind of problems which may impact your ability to run. You don't want digestive issues slowing you down during the event.
Pack Your Bag. Pack your bag the day before. The last thing you want amongst the nerves and early morning of race day is to forget essential stuff. If you need pins make sure you have them, and keep yourself calm! Get an early night and enjoy your pre race nerves. Lay out your clothes as well, make sure everything is ready and you are happy. Make a list of everything you need, this works double fold, it means you can double check your bag in the morning, leave yourself handy notes, and also you can check your bag when you get it back.
Read the race brochure, note where you should be travelling in the pack and make sure you are clear about where you should be.
On The Day.
Wake up with plenty of time, you need to eat well in the morning and you don't want to eat to soon before the start.
EAT! and have a glass of water. Eat something with a banana and some protein.
Double check your list against your bag packing.
Travel with excitement. If you feel excited the chemicals in your body will follow and you will get that adrenaline.
Don't set off too fast, last year my first 3 splits were the fastest I'd ever done and then I died!
Enjoy it. Soak up the atmosphere and the spirit of the event.
Can't wait for Sunday!